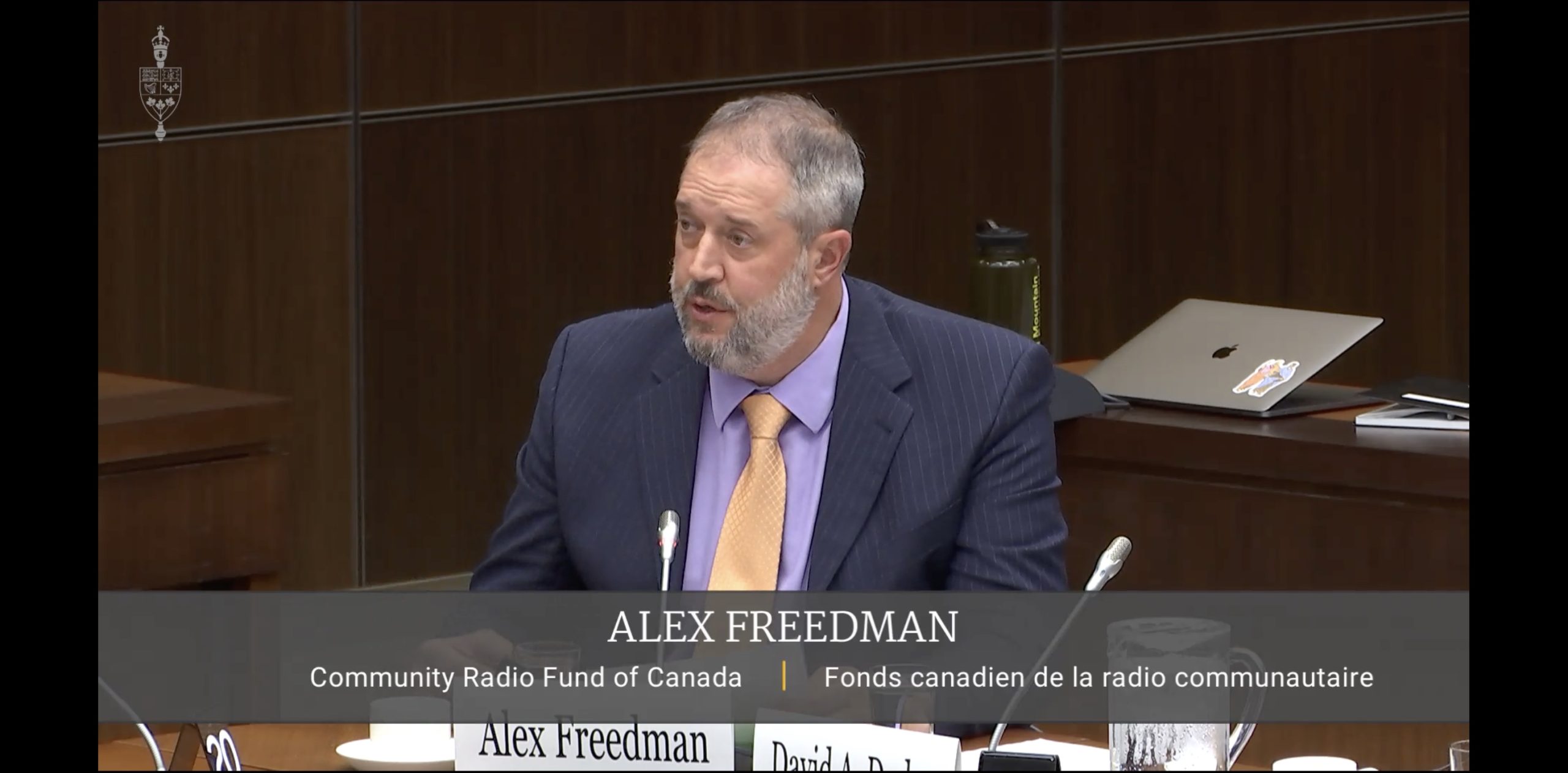 Our Executive Director Alex Freedman appeared at the government's pre-budget hearings to make a case for supporting community, Indigenous, and campus radio.  We are pleased to be able to present a modest request to the government that, if approved, will allow these stations to continue to serve their community and support listeners by providing vital local news and information.
"In Canada, there are more than 235 community, campus, and Indigenous radio stations," said Freedman at the hearings. "Recently passed amendments to the Broadcasting Act defined the critical role they play in these communities by stating that they are uniquely positioned to serve smaller and remote communities. They serve different needs and circumstances of each official language community, and importantly in this day and age, they support local journalism and strengthen the democratic process."
Please follow the Community Radio Fund of Canada on X (formerly Twitter), Facebook, and LinkedIn to learn more and to stay updated.