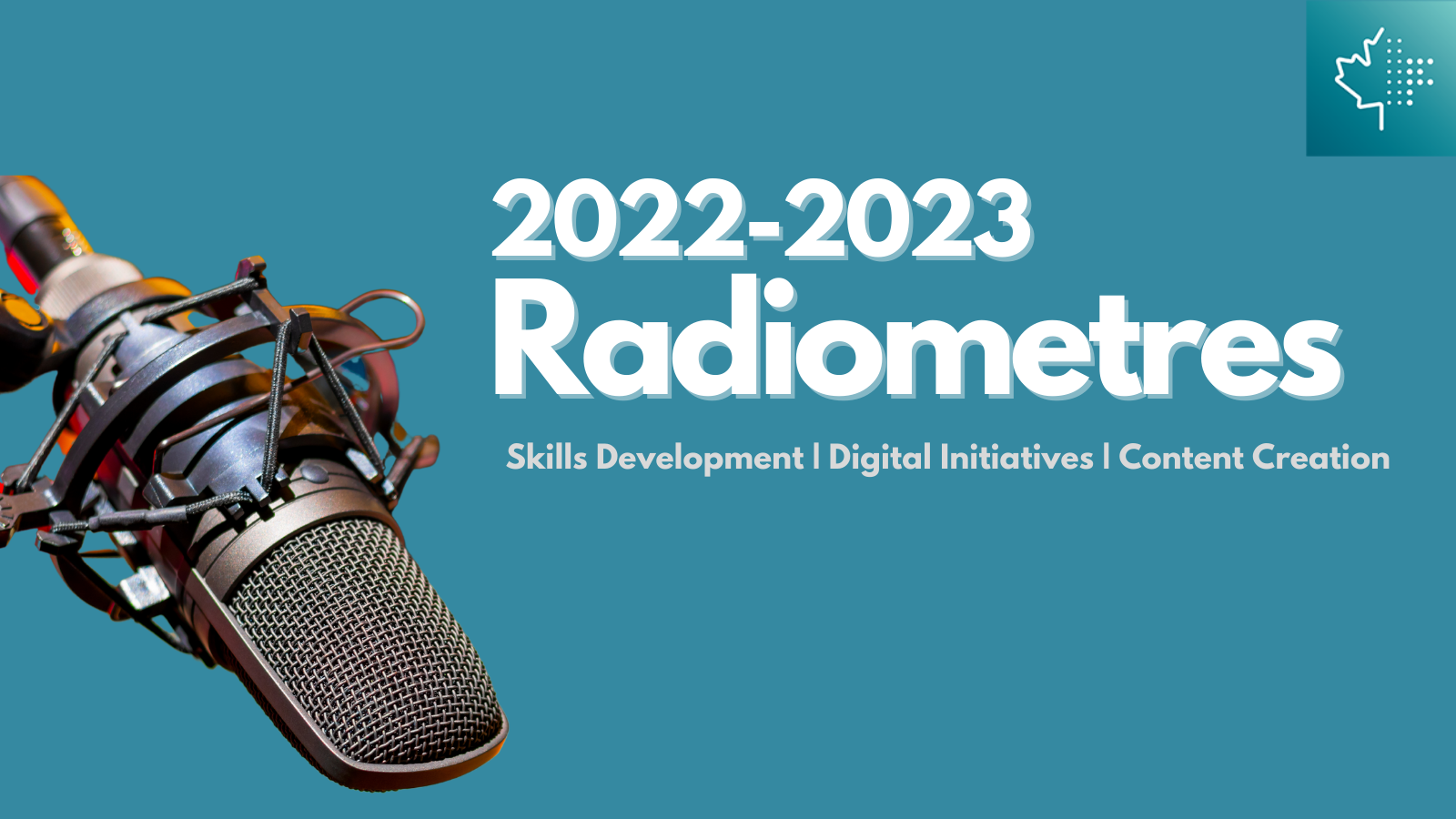 The Community Radio Fund of Canada (CRFC) is proud to announce the launch of its 12th round of Radiometres funding! 
The program will focus on three main priorities. 
Content Creation:

Projects that aim to create spoken word and quality music programming which reflects the community.

Skills Development:

Projects that aim at improving the station's ability to fulfill its mission through skills development.

Digital Initiatives:

Projects that involves the establishment or improvement of digital 

programming distribution systems.
Canadian not-for-profit radio stations which hold a valid CRTC community or campus station license are encouraged to apply and are eligible for up to $35,000 in funding.  
We will be accepting applications until Thursday, March 3rd, 2022 at 1:00 p.m EST  via the CRFC's application portal  https://mycrfc-monfcrc.smapply.io. Late applications will not be eligible for funding. 
You are invited to take part in a webinar to learn more about the program, its objectives, and recent updates to the application process. If you are unable to attend, the session will be recorded and shared on the CRFC website. The webinar information is as follows :
French Webinar: Wednesday 2 February 2022 1:00 pm EST 
https://us06web.zoom.us/j/82813534093?pwd=azJMY1k0OVZBNU1RZnErQzBJQ1RjUT09
English Webinar: Thursday 3 February 2022 1:00 pm EST
https://us06web.zoom.us/j/88980009852?pwd=dmEwck5CMVpkQjZJRHJvWmhOYngzdz09
Learn more about the program on our website  https://crfc-fcrc.ca/en/radiometres/
If you have any questions or would like to discuss your project with the CRFC before submitting your application, please reach out to our program officer Anta Basse Dial via email or phone. 
Email: anta@crfc-fcrc.ca 
Phone: (613) 321-3513