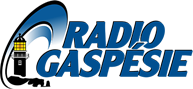 CJRG 94.5 FM
Radio Gaspésie
Gaspé, Quebec
Radio Gaspésie (CJRG-FM) has created a local content series starring individuals from their region with unusual professions or passions. The station made use of various technologies available to distribute content in different formats: audio, visual and written. The series comprises 16 episodes, played on-air and available as podcasts.
"We produced quality podcasts that put local people with extraordinary stories in the spotlight", explain Martin Roussy of Radio Gaspésie.
The series is available on the station's website (in French only): https://www.radiogaspesie.ca/emission/face-cachee/.