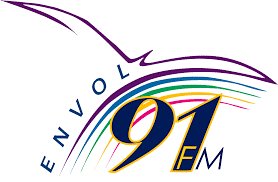 CKXL 91.1 FM
Radio communautaire du Manitoba
Winnipeg, MB
Programmation locale interactive
Envol 91 (CKXL-FM), a community radio station in Winnipeg, MB, recently completed a project that allowed them to be present on the site of the many events taking place in their community, including the Canada Games 2017 and the Canada 150 celebrations. They also invited guest columnists to discuss these events on-air. Moreover, the station was able to increase their social media activity. They intend to carry on the activities created as part of this project over the long term.
"Our project ran smoothly. It allowed us not only to witness special events in person, but also to relay their essence to our listeners. The community is very satisfied," Yaya Doumbia, executive director of the station, tells us.
A large portion of the programming produced as part of the project is available online (in French only): https://soundcloud.com/envol-91.